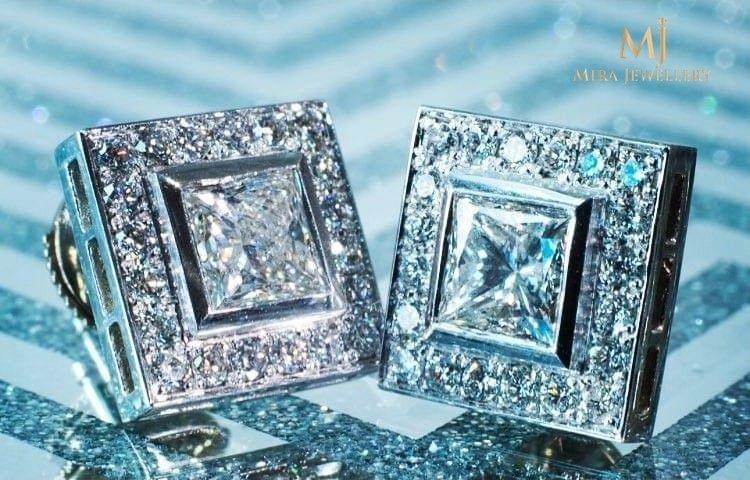 Women have seen going crazy for jewellery from the ancient times. They will always be searching latest design and fashion not only in jewellery but even in outfits and accessories. When it comes to the diamond jewellery, its girl's best friend. But why women should wear just one piece of diamond jewellery… when they could wear two?
A pair of diamond earrings is the perfect way to flair in double. Diamond earrings are versatile, with classic designs that a woman can wear in her everday wardrobe or fancier style to dazzle at a special occasion. No matter style and designs, on these classic earrings girls can spend more money on than, say, a wedding dress, as she can wear it everyday if she wants and it'll never go out of style.
Discover beyond conflict free and stunning Diamond Earrings Toronto with Mira Jewellery latest and exquisite collection. Our earrings are timeless that can make any girl light up and sparkle. You can also custom-design a stunning pair of diamond earrings with us.
But what kind of earrings, exactly?
What kind of design you should choose?
You're trying to choose a diamond earrings for your love, but you are not sure what kind of design to select for her?
Read on to choose the one….
#1: Round Diamond Drops
These types of earrings are designed with round diamond that are interlinked and usually made up with white and yellow gold or platinum. The diamond will be set inside the circle and they will sparkle as earrings move.
Our Jewellery designers are have that potential to design an awful round diamond drops with an ease to elevate your personality.
#2: Four Petal Diamond Drop
These type of earrings will have a round bezel set diamond in the middle and will be surrounded by four petals made up of gold wire.
We at Mira Jewellery design these types of earrings especially for you which gives you a great look.
#3: Charisma Princess Diamond Huggies 
This is the simple and elegant diamond earring that will have five prong set diamonds. This diamond earring will go well with ethnic and formal dresses.
Mira Jewellery designers can design this stunning piece with extra care so that it becomes perfect. Our designed this special earring will add color and personality to any outfit you wear.
#4:
Cluster Diamond Stud Earrings
These type of earrings will have small diamonds set very close together that creates the illusion of one large diamond. One small diamond will be in the middle and that will be supported by number of small diamonds.
Our designers are proficient enough to design in a manner so that diamonds won't look like small. And this will sparkle your feature and compliment your outfit.
Are you still finding it difficult to choose one?
Mira Jewellery is always there to guide you through the choosing and buying process. We are the host to top-of-the-range diamond earrings which bring you to the latest and stunning designs. Our custom-designed diamond earrings and Diamond Engagement Rings are made with your chosen diamonds to suit your own taste.
To end your search and own one, visit us or call us @ +1 (647) 361 0692.